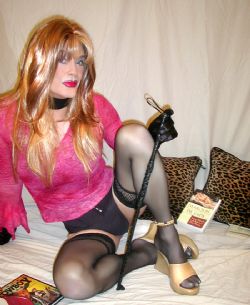 MEMBER PHOTO GALLERY
handipeters Has No Photo Gallery
LIFESTYLE FETISHES
Anal Sex
Cock & Ball Teasing
Crossdressing
Cum Play
Degradation
Dildos/Vibrators
Domination/Submission
Facials
Feminization
Foot Fetish
Gangbangs
Golden Showers
High Heels
Kissing
Lingerie
Master/Slave
Masturbation
Oral Sex
Panty Fetish
Pantyhose/Stockings
Rimming
Role Playing
Shemales
Sissification
Spanking/Paddling
Strap-Ons
Transexuals
Transgenders
Transsexuals
Transvestites

So you think you have seen everything?
PENTHOUSE MEMBER
I AM A: 39 year old Transsexual, Transgender, Crossdresser ,Escort, Transvestite from Dallas, TX
SEEKING: Long Term Relationship, One Night Stand, Anything & Everything
WITH A: Transsexual, Transgender, Escort, Man, Couple
Active during the past 3 days
ABOUT ME
I am transgender. There is a definition of that in Webster's. The internet has bastardized so many of the T terms. I live my life as a woman. I am comfortable and happy with that. I will always be pre-op. I am fun, bright, educated, well-traveled, super ultra liberal. I am sensous. I am a 'toucher'. I love to kiss. I love to cuddle. I love mutually pleasing sex. I don't care for anyone who is only out to please themselves and move on. Save your breath. Not into tranny chasers or guys who want to be sub or be 'topped'. I don't top guys. Save your breath. I like men who like fem TGirls like me. Period. I like to meet other girls for fun. I own a highly sucessful website, online for almost 7 years with over 2 million certified hits. I also own an adult video company. I produce, direct and perform in adult films. I live in Dallas. I travel, all expenses paid, of course. There is a lot more, but that will do for now. xoxo Handi
MY IDEAL PERSON
My ideal person...ummmm. Interesting. Well, a male, about 6'2'' and hwp. Educated, secure, reliable, honest, truthful, sincere, kind, intellectual. Race, age and endowment mean little to me. It's what's in the brain that matters.
PERSONAL INFORMATION
| | | |
| --- | --- | --- |
| Gender: | Transsexual, Transgender, Crossdresser ,Escort, Transvestite | |
| Sexual Orientation: | Prefer Not To Say | |
| Height: | 5 feet 08 inches | |
| Weight: | 131 to 140 lbs | |
| Race: | Caucasian | |
| Body Type: | Slim/Petite | |
| Hair Color: | Red | |
| Hair Length: | Long | |
| Body Hair: | Shaved | |
| Facial Hair: | None | |
| Eye Color: | Blue | |
| Eye Correction: | Contacts | |
| Body Decorations: | Earrings | |
| Smoking Habits: | I Smoke Occasionally | |
| Drinking Habits: | I Do Not Drink | |
| Drug Habits: | I Do Not Do Illegal Drugs | |
| Marital Status: | Single | |
| Occupation: | Sales | |
| Education: | BS/BA Degree | |
| Political Views: | Liberal | |
| Religion: | Prefer Not To Say | |
| Endowment: | Average | |
| Circumcised: | Yes | |
| Cup Size: | n/a | |
| Role Type: | Switch | |